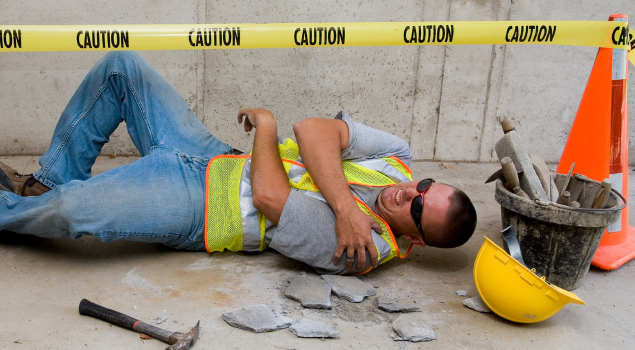 South Carolina Workers' Compensation Lawyer

If you have been injured while on the job, you may be entitled to temporary compensation while you are out of work, payment of past and future medical bills, compensation for any permanent impairment, and/or a lump sum settlement.

You must act quickly, however, to protect your rights under the S.C. Workers' Compensation Act. You should report the injury to your supervisor immediately. You should not assume that your employer will be happy or willing to accept your claim. You will need an experienced Workers' Compensation attorney to protect your rights and ensure that you receive all of the compensation to which you are entitled.
Common On the Job Injuries
Overexertion injuries
Slip and Fall
Falling from heights
Reaction injuries
Falling object injuries
Vehicle accidents
Machine entanglements
Repetitive motion injuries/carpal tunnel syndrome