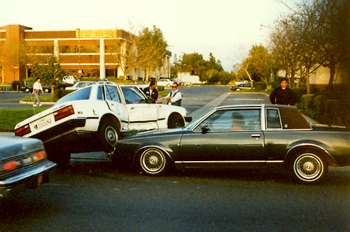 South Carolina Automobile Accident Lawyer

Auto accidents are the single greatest cause of personal injury claims in the State of South Carolina. If you were injured in a car accident, you have a right to be compensated for your loss, including reimbursement for medical bills, lost wages, and pain and suffering.
Insurance companies often try to obtain statements and settlement releases very soon after a collision. Many insurance companies will attempt to contact you as early as the next day following a collision. It is critical that you protect your rights. Contact our office to ensure the best possible outcome for your case. We will negotiate with the insurance company and their attorneys so you can concentrate on your recovery.
If you or a family member has been injured in an automobile accident, please contact our automobile accident attorney for a FREE INITIAL CONSULTATION 1 (866) 863-3238.

Complete our Personal Injury Form and our Florence attorney will contact you.

http://www.scdmvonline.com SC Department of Motor Vehicles

http://www.scdps.gov/ SC Department of Public Safety