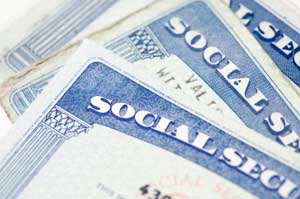 Social Security Disability Lawyer

If you are unable to work because of a disabling injury or illness, you may be entitled to compensation in the form of Social Security Disabilty payments.
Generally, a person can make the initial application for Social Security Disability benefits without the aid of an attorney. However, if you are denied benefits on your first application, you have only a limited time within which to file an appeal. You should immediately contact one of our experienced Florence Social Security attorneys to guide you through the complicated Social Security appeals process.

If you or a family member is suffering from a disabling injury or illness and has been unable to work as a result, please contact our Social Security attorney for a FREE INITIAL CONSULTATION 1 (866) 863-3238.

www.ssa.gov U.S. Social Security Administration